Tell us more about yourself and your childhood.

Life has always seemed like a fascinating journey to me. Every year I discovered something new for myself. I've always had a lot of hobbies. I loved drawing very much and I knew that my world would be the way I would draw it. I was a writer for a while and published essays and novels.
I graduated in architecture, because it is halfway between logic and poetry, between literature and engineering. Then seven years ago, the turning point. I thought that letters are much more than abstract signs. And from there began a new step in this great staircase.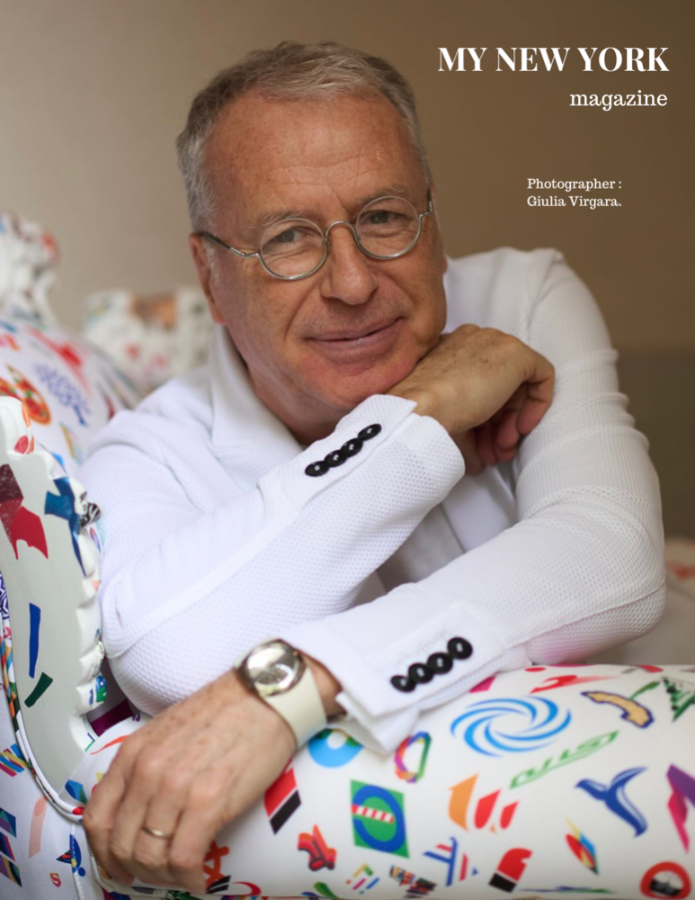 Are you married?
Yes. I am married to an amazing woman Mari Pietrogiovanna. We met very young.
She currently teaches at the University of Padua. We do not children.
Not so long ago, our dog named Cioè died. We will always remember her.
You're in great shape. How do you manage to look so good? Is this a special diet?
I can't call myself a fan of trendy diets. I don't pay much attention to appearance. I do yoga, listen to relaxing music and don't drink alcohol or drugs. I like to drink natural juices and do not eat animals that I can pet.
I believe in happiness and I like to find it in the simplest things...
Today you can be called one of the most popular artists.
More than 50,000 people came to your exhibition. It was the most visited exhibition in Italy. How did you manage to achieve such success?
I don't have an answer to this question. I believe that people decide here. I was lucky that my work was so highly appreciated. The exhibition was really fantastic.
I thank Mayor Luigi De Mossi again for all of this.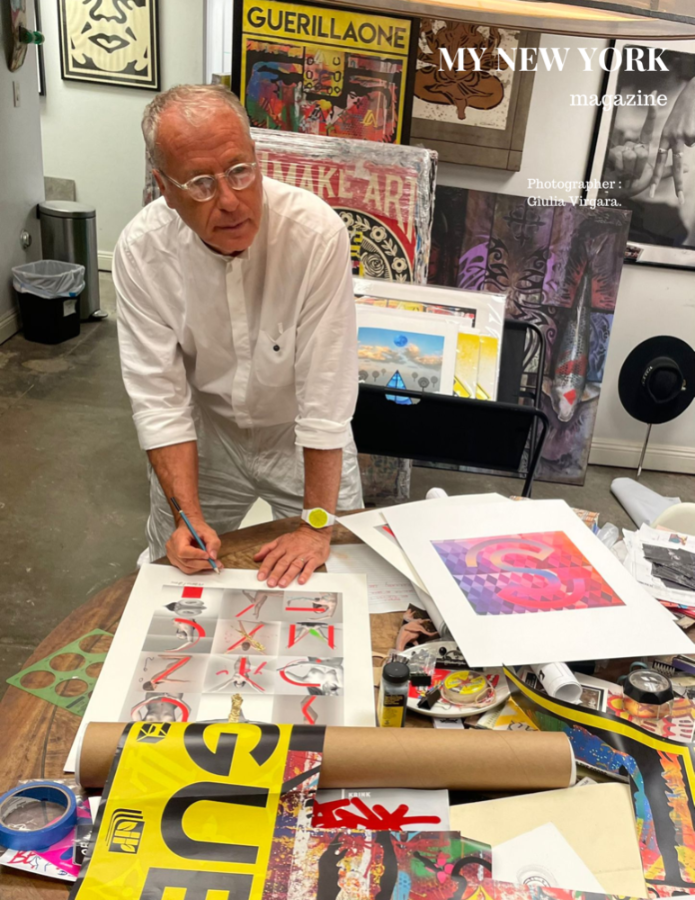 Name your favorite artists.
I love Rembrandt, painter of souls. I'm close to Cy Twombly, Rauschenberg, Basquiat.
It is impossible not to note that At the Academy of Fine Arts in Venice I had Emilio Vedova as a teacher. An artist who sought deepening, drama and sign. And it is precisely the gesture of the sign that he left me.
Are there any awards that you are proud of today?
For me, the biggest reward is to share my creativity with others. A few years ago I made an installation - a cube of letters.
There was a queue every day to go take pictures and selfies. I was unknown to anyone, but soon everyone wanted to meet me. After the pandemic, I got a call from the LA Art Show asking me to bring another installation. I brought a rain of letters. Again this year Raintype was the most photographed, published and loved installation.
What advice would you give to aspiring artists?
Never give up and focus on your own idea. People will remember only those artists who gave the world something new and unique.

What are your plans for the future?
I live in Soho and I come back every three months. My studio is on Broadway and 32nd. I'm planning to make an exhibition at Georges Berges Gallery, 462 West Broadway, before the end of the next years.
After ten years in New York, I can say that the best season is now: Christmas time is the best !

What are your plans for the future?
This December I will be at Miami Art week. Then a personal exhibition in Milan, and after that I will be present at the Biennale di Venezia.
Photographer : Giulia Virgara.