Not so long ago, a unique event was held in New York. First City Project Collective, Inc teamed up with Gallery 23 NY, showcasing amazing creativity and innovation to deliver a unique experience.
The event was a huge success, the lot was filled with luxury and classic cars, yachts pulled into the marina, the art in the gallery had attendees in awe, paintings were bought, live music was so entertaining and audiences were fascinated by the incredible live painting of the Rally BMWix electric car by "G23NY" artists Jason Naylor and Mike Raz alongside Artist Ross Pino whom painted live motorcycle helmets. Attendees included Glen Cove City Council women Marsha Silverman & Glen Cove Mayor Pamela Panzenbeck who had a delightful time. This incredible community event was a significant turn out that brought locals and afar to the Glen Cove Ferry Terminal to bring community together supporting local New York artists & local Nonprofit organizations.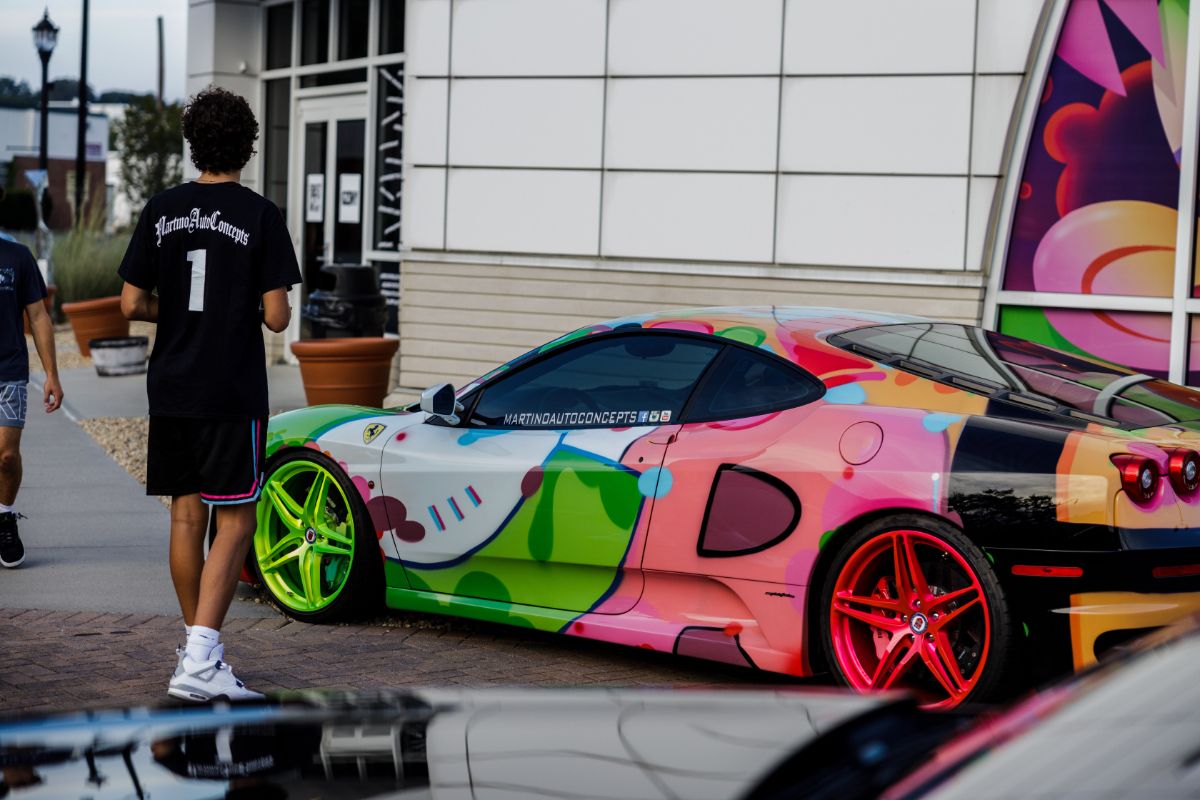 This extraordinary event, aptly named "Art & Automobiles" was a visual extravaganza.
A local musician and singer named "Dudley Music" performed live at the preliminary reception of the event, and later another local band called "Ray's No Quitter" performed at the main event of "Art & Automobiles" in front of visitors.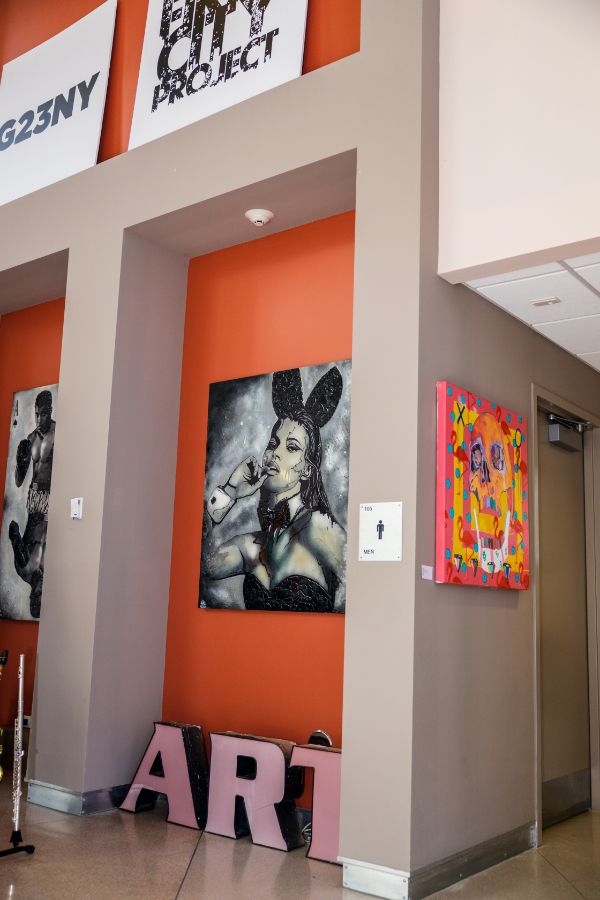 It was a rendezvous where exotic cars, live bands, and talented artists converged to create a symphony of style, innovation, and culture. At its core, this event aimed to showcase the convergence of artistic expression and automotive design while providing a platform for artists to exhibit and sell their masterpieces to a captivated audience.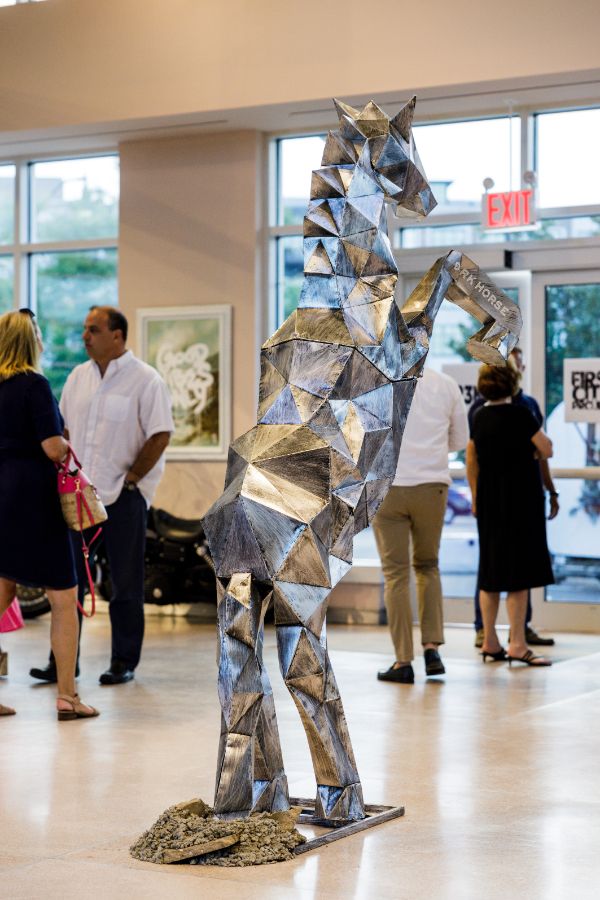 Over hundred exotic automobiles took center stage, providing an up-close and personal encounter with some of the most prestigious and awe-inspiring vehicles on the market. From sleek sports cars to opulent SUVs, attendees had the chance to admire the craftsmanship and design prowess that went into creating these automotive marvels. Whether you were a car enthusiast or simply appreciated the allure of fine engineering, this event captivated all.

But that wasn't all, the event offered much more than just a showcase of exotic automobiles. local band & Musician set the mood with their melodious tunes, adding an auditory dimension to the experience. With every note, attendees were transported to a world of rhythm and melody, creating an atmosphere of artistic synergy.
The true heart of "Art & Automobiles" lay in Automobiles & its dedication to the visual arts. Gallery 23 NY which is a 501(c)(3) non-profit organization, curated an exceptional selection of artwork from emerging and local artists, encompassing various styles and forms. Attendees had the unique opportunity to engage with these artists, gaining insight into their creative processes and the stories behind their work. More importantly, all showcased art was available for sale, enabling patrons to take a piece of this artistic fusion home with them.
This event wasn't just about admiration; it was about participation. It was an opportunity to engage with the art and automotive community, to be inspired by the creative spirit, and to invest in a piece of culture that spoke to you. The Arts that was bought at the event, the profit by goes to the different non- profit organizations.
Among the talented artists showcased at the event, Jules CL stands out as a proud NYC-born and raised artist. Her "Light from Dark" series boldly represents women who refuse to be confined by rules, whether those rules are related to gender, culture, or self-imposed limitations. With her intricate use of light and shadow, Jules CL creates a visual experience that captivates viewers, demonstrating her semi- realistic approach and choice of subject matter. Jules CL's work embodies sophisticated sensuality, adding a unique and captivating dimension to the event's diverse artistic offerings. She stands out as not only as an artist but also the curator of the art from "G23NY".
Now, as we look back on September 7th & 9th, 2023, we can proudly say that "Art & Automobiles" presented by First City Project Collective, Inc, curated by "G23NY" was indeed the luxury event of the year. It brought together connoisseurs of automobiles and art in a celebration of creativity and style. We're thrilled to have been a part of this historic occasion and to have experienced the fusion of luxury and art like never before.