"Success usually comes to those who are too busy to be looking for it."
-- Henry David Thoreau
Designer Johan Lindeberg has been able to achieve great success in different directions over the years of his career.
Brands like Diesel, J. Lindeberg and BLK DNM, still have fans all over the world. In 2023, another unique project "Jay3LLE" will be presented in Paris and New York. In anticipation of the main world sensation, especially for our readers, we decided to publish our recent exclusive interview.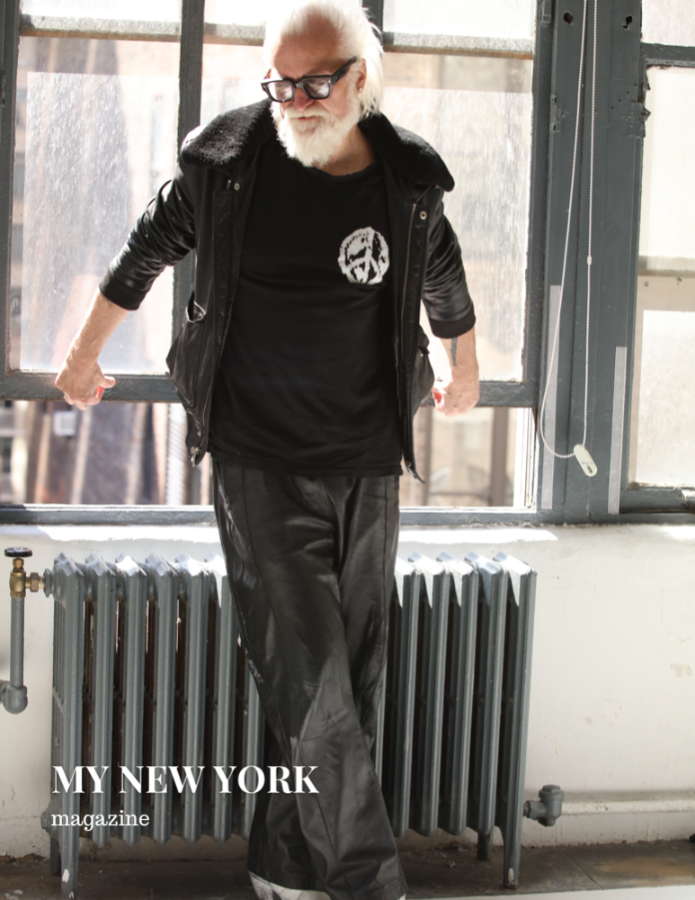 We know that this is not your first visit to New York. How often do you visit here?
I'm coming here all the time. I used to live and work in New York, so I know this city well.

You came from Sweden, and the question involuntarily arises: "Why New York?"
New York is a city of opportunity. Here I feel we gather for creativity. I moved to New York in 1995. At that time I was engaged in the Diesel brand. It was a special chapter in my life. I love New York and have always felt the powerful energy of this city. It seemed to me that everything is possible here. There are no boundaries.

What is the difference between Stockholm and New York?
The difference is in the manifestation of creativity.
I am often asked questions about life in Sweden and how it affected me that I grew up in a different environment. It's hard for me to say anything about this. I think everyone has their own aesthetics and it all depends on how much you develop your intuition and how much you trust yourself. Today I can't say that I have a New York or Swedish style. I believe in a community beyond borders.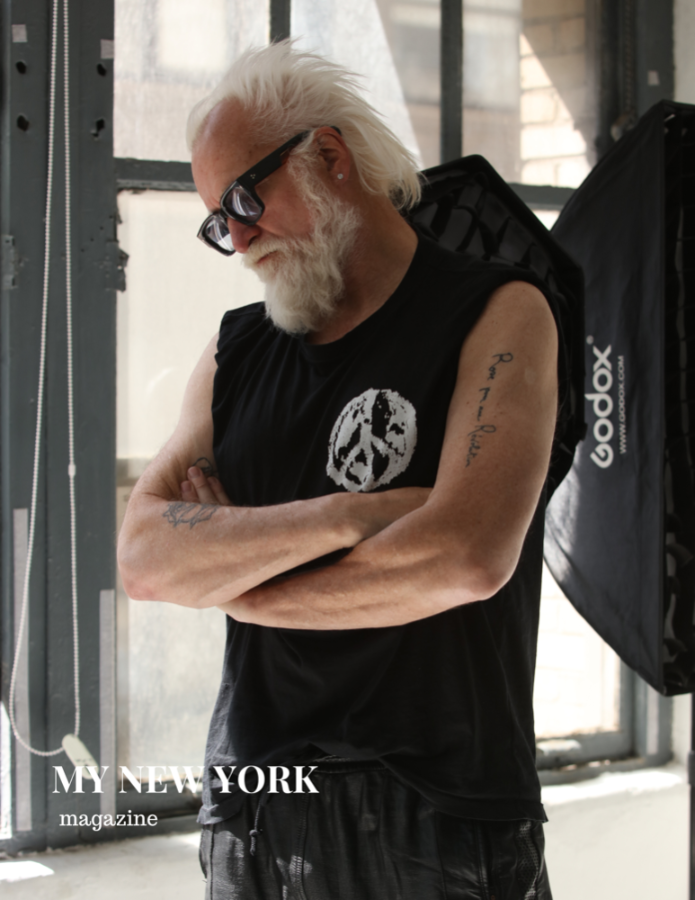 Do you wear your brands' clothes?
Yes, I wear mostly my own brands. My life has been a journey. Each of my brands describes the state in which I was at that time. It is hard to explain. Just look at my previous collections from different brands and you will understand everything. First it was the denim brand Diesel, and then J. Lindeberg, which is more suitable for sports lovers. Later popular in New York BLK DNM. Now Jay3LLE. You know, it's like a crescendo when everything comes together at a new level.

Let's now go back a little and talk about the popular brand BLK DNM. What is the secret of his success?
It's really difficult to answer this question. Then I had a difficult period in my life. I was going through a breakup with my wife. We were married for 15 years. I have a daughter. At that time she was 9 years old, and now she is 22 years old. It was then that I told myself that I would be the best father and would do everything for this.
Such changes in life certainly reflected in my work. But not only that. I grew up in a politically unstable time. I saw all kinds of protests and had my own opinion on this. I wanted to create a brand that would largely reflect people taking to the streets and saying what they believe in.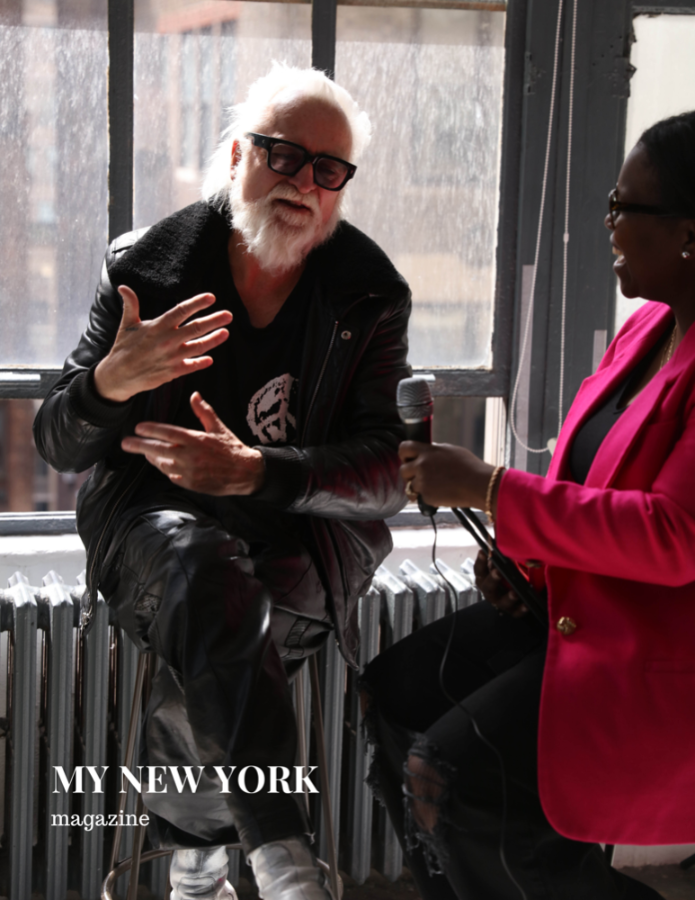 We know that you have received recognition from celebrities. We are well aware of your collaboration with Justin Timberlake. Tell us more about it.
This happened after I left J. Lindeberg. I had to leave this company because I had to compromise to much my vision.
Justin Timberlake called me and asked if I could help him. I worked together with Justin for three years. I loved being his stylist. We became very close and in some ways he became my muse. It was a very inspiring period in my life.
If you had a choice: Stockholm or New York, what would you
I love Sweden in many ways. I have a lot of good friends there and also a lot of opportunities. I think Stockholm or New York doesn't matter. But in New York I feel more free. Often people move to New York because of this. Here you can be yourself and no one will ever violate your boundaries. You can do what you love and at the same time stay in the shadows…
Tell us more about your new brand. How is it different from the previous ones?
JAY3LLE is a combination of BLK DNM and J. Lindeberg on a new level. This time I want to create clothes for women. I believe that women should lead in the modern world. I am glad that today I have freedom of expression again and the desire to do what I love.
In September, I will start to present JAY3LLE in Paris and New York.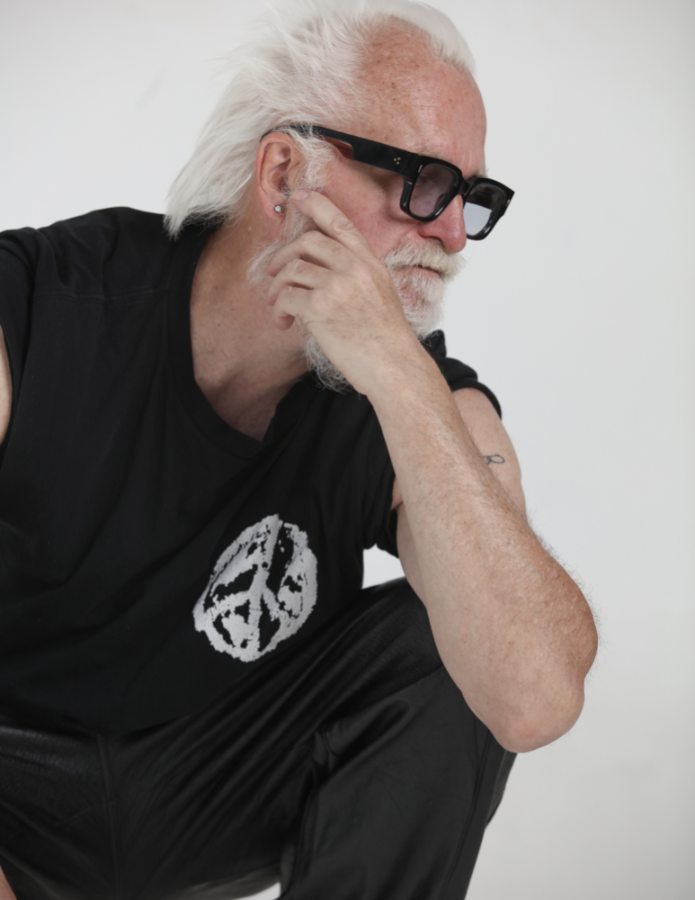 What is the main thing in your work?
This is the desire to move forward and constantly discover something new. Everything I do is not for money. I have always tried to convey my idea to people. I am sure that every creative person is able to influence this world. If I could sing it I would do it. But my way of expressing is through product, film and photo. To conceptual a lifestyle that reflects the life I want to live.
I also believe that every designer should follow their intuition of his heart and not pay attention to anything around you.
Sometimes we need to trust your intuition more.
At the end of our interview, we would like to hear a few words about New York once again.
What else is special about this city and why do people believe that all dreams come true here?
New York is a city of opportunities and it is absolutely comfortable to be yourself here. There is no need to pretend and it is possible to do your job calmly. Surely, there will be people who will support you and appreciate your creativity.
Here inspiration comes and a new life begins…